Takayama Spring Festival 2014
Every year during April 14th - 15th*, Takayama welcomes in spring by hosting one of Japan's biggest and most famous festivals.
Events:
The Floats ( Various times / 14th-15th April*)
During this year's spring festival three magnificently crafted floats will be paraded around the streets of the old town.
We will be able to supply further details and time schedules of the floats procession when we are notified.
The first float is
Sanbaso
(
三番叟
),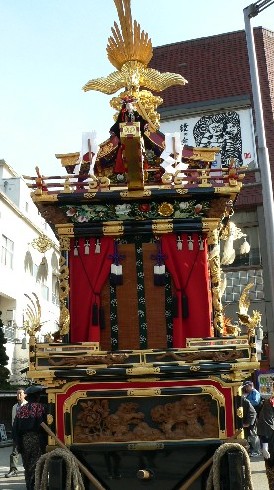 The second being Ryuujintai (
龍神台

)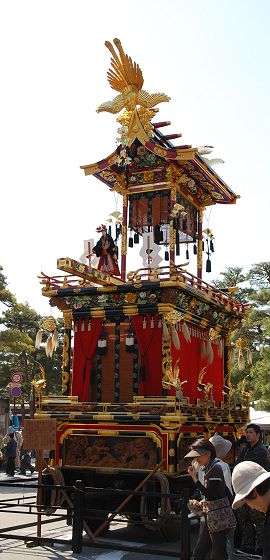 and the last being Shakkyotai (
石橋台
)
Karakuri Marionette Performance (14th-15th April*)
Twice a day morning and afternoon the floats will come to rest. During this time, atop each float the Karakuri dolls will come to life in traditional performances and dances. Each doll is intricately controlled by professional puppeteers.
Night Festival ( From 18:30 / April 14th*)
During the early evening when it's become dark, all 12 of Takayama's current floats are decorated with multiple beautifully illuminated lanterns as children with their variety of instruments climb up onto the second floor of the float. They are then paraded around the old town (though not always so gingerly!) by groups of local men.
Upon arrival to Takayama we can supply you with further information as we receive it.
*Please note that the festival will be postponed or even cancelled in the event of rain or other unfavorable weather conditions.
We hope to see you here in time for the festival!